Frédéric Chappart is Phoenix Labs Montreal's studio technical art director. A seasoned technical art director with credits on major titles including Shadow of the Tomb Raider and Deus Ex: Human Revolution - Director's Cut, Fréd's passionate about the value Blender brings to his work. Here's why in his own words (this is an English translation of the French post):
I started my career as a programmer before crossing over to the artistic side as an animator, environmental artist, and then as an art director. But it was only when I arrived in Montreal that these two fields of expertise merged.
As technical art director, my role in the studio is to set the quality benchmark and processes, so we can produce the best games possible. My goal is to attract new talent, while developing our artistic teams to enable them to go further, innovate and explore new challenges. I place great importance on the choice of tools, as these not only have a very real impact on our team's day-to-day work, but they also allow them to get the best out of themselves.
In fact, I chose Phoenix Labs in May 2021 because the studio is particularly forward-thinking in its approach and doesn't just limit itself to traditional processes and tools. This gives us more flexibility with which to reinvent ourselves.
And that's why Blender, a 3D creation tool for artists that's completely open and community-based, is becoming more and more important to us. Blender has been one of my favorite tools for several years now because of its versatility and the fact that we can easily adapt it to our needs thanks to its very open Python API. So, its integration into the daily lives of the studio's employees naturally aligned with our innovation-based, talent-centric vision. Blender is a reliable ally, both for the future of Phoenix Labs and for the development of our team.
Here's how this tool stands out.
For its potential for innovation
Since Blender is free software, we can easily make it our own and shape its features to meet our needs. Our team can thus adapt the tool not only to the type of project at hand, but also to the different stages of progress, which makes it an ally of choice. 
The Blender community also plays a key role in the innovation process, as it allows people to work collaboratively, share knowledge, and find solutions more efficiently and quickly. By sharing their knowledge, successes and mistakes, community members inspire one another, and break down barriers to innovation.
For successful projects
The success of a project is measured by the quality of the finished product, as well as by the team's well-being throughout the production process. A game that is successful but whose production was a total nightmare  cannot entirely be considered a success. A happy team is in a much better position to make good use of its talent.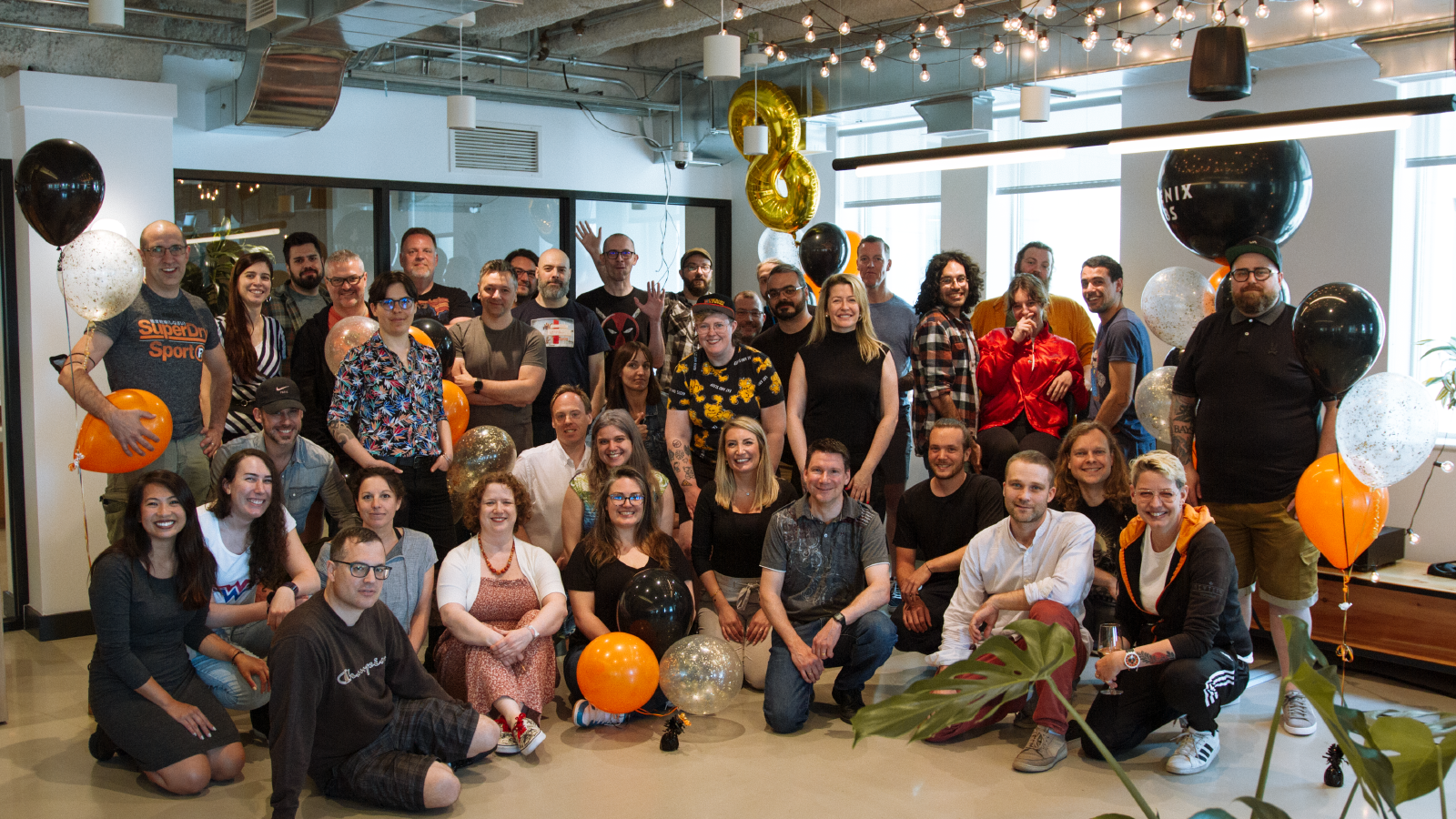 Blender's flexibility and versatility spares us many frustrations. The programming language, among other things, allows our technical artists to develop tools, prototype, make changes, and ultimately, progress much faster. Since the programming language is mostly integrated in Python, there are also fewer barriers for those who are newer to the world of programming. Thanks to its adaptability, the software provides more agility and better development experiences.
For the recruitment and integration of employees
When it comes to choosing a tool, we first think about the performance of the software, the quality it will allow us to achieve, and then the development experience. Not only does Blender meet all these requirements, it also offers accessibility and versatility, which makes it an surprisingly effective ally when it comes to recruiting and mentoring within our team. It also covers a multitude of artistic disciplines, making it a cross-functional tool in the studio that allows team members to speak the same language.
The ability to multi-task in Python and the ability to deeply modify Blender (C programming language) is a huge advantage. It is easier to use Blender for the studio's various disciplines, as it was designed from the beginning with a Python overlay.
Still some way to go
What if we allowed ourselves to dream a little bigger? As you will have gathered from the above, I am a strong advocate of Blender. But there's still some work to do to really perfect this software.
I would especially like to see improvements in its animation features, similar to the progress that has been made in polygonal modeling, which gave Blender a head start on other tools.
In the meantime, I would like to take this opportunity to admire my team's creativity with this tool. I am already picturing what they might do with a version of Blender that could reach new heights in terms of animation work flow!
What's next for Phoenix Labs (and Blender)?
No software is perfect, but this tool has the potential to be just that! Step by step, our team is trying to fully transition over to Blender.
Internally, we have already shaped the software to meet our needs, but our changes have not yet been made public. However, that is one of our goals, so stay tuned: you may soon see us propose some improvements to the tool.
And if you would also like to contribute to better development techniques while developing your own creativity, then join us! We have several positions available and more to come.
---
SHARE THIS POST